Royal Buckinghamshire Hospital reopens with new owners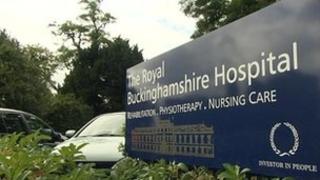 A private hospital in Buckinghamshire which closed last year because of its "serious financial situation" has been reopened by new owners.
Some staff were left without wages when the Royal Buckinghamshire Hospital closed but they have all now been paid.
New owners Affinity Care Homes has employed six former staff, according to the hospital's chairman, Chris Bialan.
He said that the company would invest £3m into the Aylesbury hospital.
The Royal Buckinghamshire Hospital, which opened in 1830, was later a maternity unit and in recent years has been a spinal injuries and rehabilitation centre. It closed in 2012 with the loss of 100 jobs.
'Wider client base'
Mr Bialan said: "We've bought the hospital for cash and will put about another £3m into it in the next 12 months.
"The previous owners focused on one narrow market... we've got a much wider client base."
Steve Bell, secretary of the health branch of Unison, said: "We have approached the new employer to meet with them to discuss the previous circumstances and see what lessons that can be learnt from it.
"They are looking to re-employ many of the staff that were working there previously, and that is welcome, but some of the staff - because of the circumstances and the things that they went through - do not want to return."