Rachel Manning case: Keith Hyatt 'haunted' by scream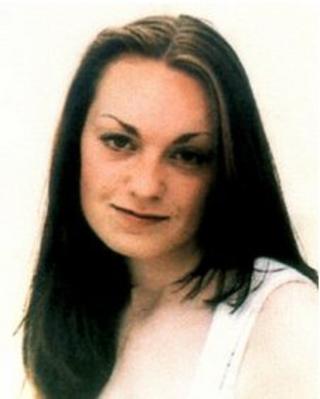 A man who helped look for a teenager on the night she went missing almost 13 years ago has told a jury he has been "haunted" by a scream he heard.
Rachel Manning, 19, got lost after a night out in Milton Keynes in December 2000 and was found strangled at a golf course two days later.
Keith Hyatt told Luton Crown Court he searched for Miss Manning with her boyfriend, Barri White.
Shahidul Ahmed, 41, of Chestnut Crescent, Bletchley, denies murder.
'Totally improbable'
Miss Manning became separated from her boyfriend outside Chicago's nightclub and was later strangled with a soft ligature and her body dumped at Woburn Golf Club, the court has heard.
Mr Ahmed's DNA was found on a car steering lock used to disfigure her face and it was "totally improbable" a hair found on her clothing was not his, the prosecution has said.
In 2002, Mr White was convicted of her murder and Mr Hyatt found guilty of perverting the course of justice, with both convictions quashed in 2007.
Mr White was acquitted at a retrial the following year.
Giving evidence, Mr Hyatt said he was woken by Mr White banging on his door at 02:00 GMT on 10 December 2000, asking for a lift home.
'Choking scream'
Miss Manning then called his landline from a phone box to tell her boyfriend she was lost, Mr Hyatt said.
It was arranged that Mr White would meet the teenager outside Blockbuster Video in Oldbrook, with Mr Hyatt giving his friend a lift in his van, the jury heard.
Miss Manning did not appear.
Mr Hyatt told the court he heard a scream while en route and had been "haunted" by the thought it may have been Miss Manning.
Michael Raymond, who was in bed awake in Oldbrook, said he heard a "choking scream", followed by a "loud scream which ended abruptly" and a "very very loud back-of-the-throat scream".
Jeffrey Fisher told the court he was walking his dog when he heard two high-pitched screams and, when back home, heard voices outside his house and saw a woman in knee-high boots accompanied by two men.
The court also heard a statement from a woman who went into her garden when she heard a scream from "a person in trouble".
The trial continues.