Buckinghamshire care home worker guilty of neglect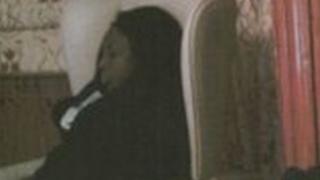 A woman accused of sleeping while on duty at a Buckinghamshire care home has been convicted of neglect.
Managers took a photo of Henretta Offae asleep in a chair while at work at the Westlands home in Olney in 2011.
Many of the home's 19 elderly residents had been left for hours that night with no change of incontinence pads, Aylesbury Crown Court heard.
The jury found Offae, 41, of St Chad's Road, Derby, guilty of 19 charges of neglect.
She had been asleep for 20 minutes during her night shift on 17 August 2011, the court heard.
Curtains were drawn, a heater was on and a television was blaring in the room where she was found.
'Callous disregard'
Eleven bedside warning alarms had been disconnected, leaving vulnerable residents "abandoned", the court was told.
The prosecution described the case as a "catalogue of neglect by a care worker" and that Ofae had showed a "callous disregard" for people in her care.
The defence said she was not asleep and had merely closed her eyes, and it was "inconceivable" that she would sleep with managers close by.
The photo did not prove anything, the court heard.
But the jury was told she had slept on shift four times in the past, with residents left in soiled beds.
The court heard manager Selena Ballard had received complaints from other members of staff and visited the home at 02:40 BST on 17 August.
According to the manager, when she was woken Offae said: "I hold my hands up, you caught me. What we have done is inexcusable."
Offae is due to be sentenced on Thursday.