Rachel Manning case: Shahidul Ahmed jury retires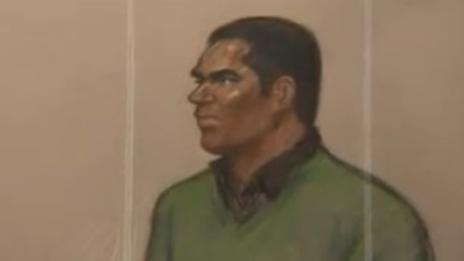 A jury has retired to consider its verdict in the case of a man charged with murdering a teenager almost 13 years ago.
Rachel Manning, 19, was found dead on a golf course in Milton Keynes in 2000.
Luton Crown Court has heard Shahidul Ahmed, 41, of Bletchley, was linked to the case when he was arrested for a sex attack in 2010. He denies murder.
His DNA was taken and matched that found on a steering lock used to hit Miss Manning, the jury heard.
Miss Manning had been on a night out with her boyfriend Barri White on 9 December when she got lost in the early hours of the following day.
She called him from a phone box and arranged to meet him at a Blockbuster store, but did not turn up.
Her body was found in undergrowth at Woburn Golf Club on 11 December.
She had been strangled and her face disfigured with a steering lock, which was found 500m from her body.
The jury has heard that in 2002, Mr White was jailed for her murder but had his conviction quashed in 2007.
He was acquitted at a retrial in 2008.
The jury has also been told that Mr Ahmed stood trial earlier this year, when a jury failed to reach a verdict.
Mr Ahmed has not taken the stand.
His barrister Michael Borrelli told the jury a "deep sense of suspicion" that Mr Ahmed may have been involved was "simply not enough".
Related Internet Links
The BBC is not responsible for the content of external sites.