Bedford shopkeeper 'murdered for day's £2.5K takings'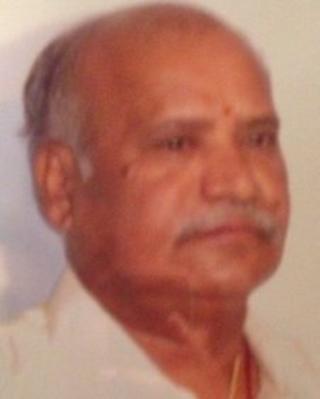 A shopkeeper was murdered by one of his staff for his day's takings of £2,500, a jury has heard.
Vairamutha Thiyagarajah, 56, suffered head injuries in a flat above MK Food and Wine in Bedford in April. He died four days later in hospital.
Thilak Mohan-Raj, 25, who lived above the shop, denies murder and is on trial at Luton Crown Court.
Prosecutor Michael Speak said Mr Mohan-Raj had only started work at the Elstow Road shop a week earlier.
Mr Thiyagarajah, known as Appa, lived in Bletchley, Buckinghamshire, but stayed above the shop due to his long working hours.
The takings from the day before the attack were found in a drawer in Mr Mohan-Raj's room, with the defendant admitting a charge of burglary for stealing the money from his employer's locked bedroom, the court heard.
'Disturbed or challenged'
Mr Speak said: "It became apparent that the fingerprints of the defendant were all over the blue plastic bag in which the money was found.
"The Crown say the defendant took the money from Appa's room and concealed it in the other bedroom.
"At some point during the process he had been disturbed or challenged by Appa about the money not being where it should be.
"The assault took place on Appa, which proved fatal."
Mr Mohan-Raj called for an ambulance and claimed his boss had fallen and hurt himself, with paramedics calling police when they attended the incident.
The trial continues.