Jail term for fugitive Aylesbury conman John Jenkins increased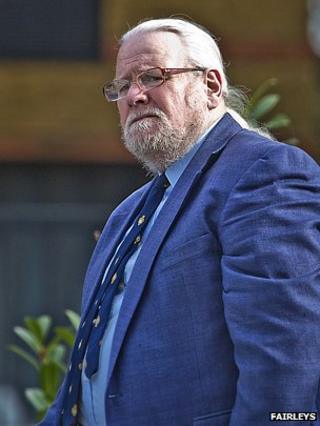 A Buckinghamshire conman builder, who fled to Jersey on the last day of his trial, has been found by police and brought back to court.
John Jenkins, 70, from Aylesbury, was jailed in his absence for six years on 26 February for conning a Hertfordshire widow out of £532,695.
Josephine Stubbings paid Jenkins from 2008 to 2011 for work a surveyor said should have cost no more than £60,000.
At St Albans Crown Court, an extra two weeks was added to Jenkins' sentence.
Andrew Campbell, for Jenkins, told the court his client had fled to Jersey and hid in a hotel where he took an overdose of tablets and drank far too much.
Mr Campbell said Jenkins ended up in hospital in Jersey, where he told staff he was wanted by Hertfordshire Police. Local officers were called and he caught a flight back to Gatwick Airport.
"He turned up two hours before he was expected and decided to make his way to Aylesbury (his local) police station.
"He got on a bus, but saw an off licence and obtained some more drink and tablets and took another overdose. The next thing he remembers is being in hospital in Surrey," said Mr Campbell.
Jenkins was arrested at the hospital by Hertfordshire Police and brought back before Judge Andrew Bright QC where he admitted breach of bail.