Two arrested over body found in Welwyn Garden City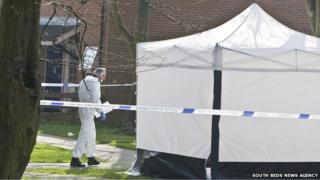 Two Welwyn Garden City men have been arrested in connection with the discovery of a body in the town.
The remains of a man were found on a grass area near Peartree Lane at about 06:00 GMT on Friday, Hertfordshire Police said.
A 30-year-old and a 29-year-old are in custody but the grounds on which they were detained have not been revealed.
Officers want anyone who heard a row in Woodhall Court between 22:30 and 23:00 on Thursday to contact them.