Ombudsman finds Bedfordshire man failed by council and health service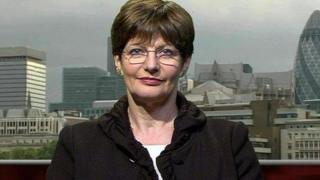 Health and social care officials have been criticised for letting a severely mentally ill patient live in "squalor".
The man, in his late 50s, was kept in his own home by Bedford Borough Council and South Essex Partnership University NHS Foundation Trust (SEPT).
But he suffered malnutrition as a result, the Local Government Ombudsman and Parliamentary and Health Services Ombudsman investigation found.
Ombudsman Dame Julie Mellor said he did not get the care he was entitled to.
She found the council and health trust "failed" to provide care and support for the man who had paranoid schizophrenia, an investigation into his case has found.
'Distress caused'
Workers had failed to properly assess whether he had the capacity to make decisions for himself, she said.
"This vulnerable man was left living in squalor because he did not receive the care he was entitled to," Dame Julie said.
"Health and social care professionals were so fixated on the man's wishes to live independently, that they failed to carry out a capacity assessment of his ability to look after himself, which would have revealed that he was unable to cope with everyday tasks like feeding himself and cleaning.
"As a result, he was two-and-a-half-stone underweight, his teeth were rotten and his bedclothes hadn't been washed in months."
After a number of years of inadequate care, the man was finally moved into supported accommodation in December 2011 and his general condition has "improved".
In a statement, Bedford Borough Council and SEPT, said: "We acknowledge the decision of the Ombudsman and will make a joint payment of £2,000 to the person affected, and a further joint payment of £500 to a family member of the person affected, in recognition of the distress and inconvenience caused."