Pirates killed Briton with AK47 shot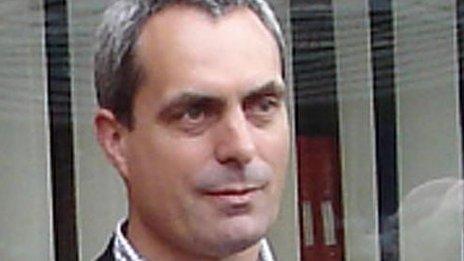 A British tourist shot by Somali pirates was unlawfully killed, a coroner in Hertfordshire has ruled.
David Tebbutt, of Bishop's Stortford, who was staying with his wife Judith at a Kenyan holiday resort, near the border with Somalia, died from a single gunshot wound to the chest in 2011.
Hertfordshire coroner Edward Thomas held an inquest in Hatfield.
It was attended by Mrs Tebbutt who was taken hostage and held in Somalia for six months.
The inquest heard the couple arrived by small plane to the secluded Kiwayo beach resort on 11 September 2011.
They were the only guests at the resort, which was protected by 16 hired guards and six Kenyan police officers.
Shortly after midnight, an armed gang of Somali pirates entered their beach hut, shot Mr Tebbutt in the chest and abducted Mrs Tebbutt.
She was only freed after it is believed her family paid a large ransom.
Det Ch Supt Neil Hibberd, head of operations counter terrorism command at the Metropolitan Police, said Mr Tebbutt, who was a finance director for publisher Faber and Faber, was killed by a single shot with an AK47.
Nothing was stolen from him and he was found by security lying dead on the left side of the bed.
Mrs Tebbutt, meanwhile, had been dragged from the beach hut and abducted.
Later that morning, a former worker at the resort, Ali Babitu Kololo, 27, was spotted walking nearby and arrested.
His footprints were traced thanks to the distinctive black shoes he was wearing, which the manager of the resort had forbid his workers from wearing.
He was later convicted of robbery and violence and was sentenced to death.
The Foreign Office confirmed the death penalty had been imposed, but said it was not expected to be carried out because of a moratorium in place since 1987.
Det Ch Supt Hibberd confirmed his officers assisted the Kenyan police in the investigation.
He said none of the other pirates had been convicted and he told the inquest that the inquiry "is very much ongoing".
Mr Thomas confirmed the cause of David's " violent and unnatural" death as gunshot wound to the chest on the 11 September 2011 in Kenya.
Addressing Mrs Tebbutt, Mr Thomas said he could not begin to understand how awful the experience had been, adding that it had also had a devastating impact on the local people in Kenya.