Luton Labour party media rule bans 'public disagreements'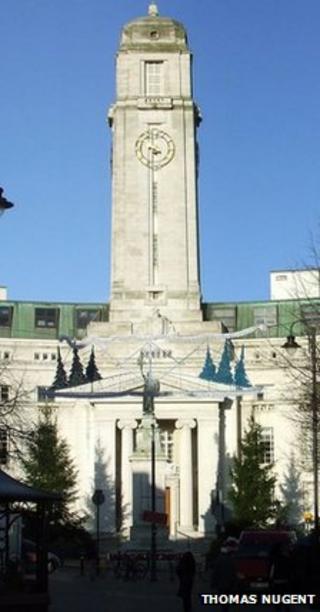 Labour has issued written guidelines to councillors in Luton banning them from public disagreements, a memo leaked to the BBC has revealed.
The document says members should only "air a grievance...within the confines of internal meetings".
A senior Labour source called the policy "embarrassing, counter-productive and completely paranoid".
Councillor David Taylor denied the local guidance was a "gag" but said "internal politics" should be private.
"If you think something's wrong, you take it up within the party," he said.
'Right to disagree'
The document, from Labour chief whip Paul Castleman, says: "Members must ensure they do nothing publicly or in the media to show dissent, embarrass or damage the council or the reputation and standing of other group members."
It continues: "Members have the right to disagree over an issue or to air a grievance but only within the confines of internal meetings by the Labour Group."
Labour council leader Hazel Simmons said it was the same policy that had been in use since 1991 but the party had not felt the need to put it in writing.
A backbench member requested it was and it was accepted unopposed.
"I am frustrated because it was discussed openly but now it seems someone is not happy," she said.
"It's annoying somebody leaked it, they should have brought it up internally.
"It's not about gagging."