Dog left in van in Watford scrap yard with 'take me' note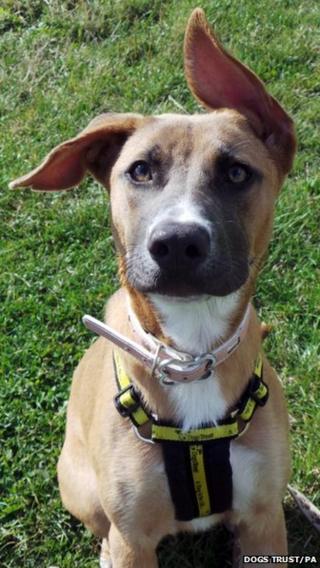 A "happy-go-lucky" puppy has been found in the back of a van in a scrap yard with a note on her collar which read "take me", the Dogs Trust said.
The dog was found locked in the windowless vehicle in the Watford area.
The note also read: "My name is Valerie and I'm six months old."
The puppy's rescuers took her home for a night before taking her to the Dogs Trust in Harefield to help her find a new home.
A trust spokeswoman said judging by the "fine" condition she was found in, it was likely that "thankfully, she hadn't been in there too long".
Sian Fairle, from the trust said: "Valerie has had a pretty rough start to her short life but this hasn't knocked her happy-go-lucky nature.
"She is a typical puppy who loves everyone and everything."
The trust said it is trying to find the dog, who has a "bouncy nature", an "active home" with a "lively family", preferably with children over six-years-old.