Deputy PCC Tafheen Sharif 'was forced to resign'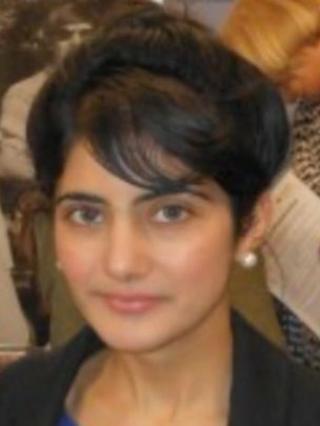 The Deputy Police Commissioner for Bedfordshire was forced to resign after her position became "untenable" during a court case, the BBC has learned.
Tafheen Sharif left her post on 31 July when the trial, involving a charge of attempted murder, was ongoing.
Police and court officials had raised concerns about her stance involving a key witness, it is understood.
Ms Sharif told the BBC she could not comment until the outcome of related proceedings.
The Police and Crime Commissioner's (PCC) office said that following the complaint, Ms Sharif's position became "untenable".
Bedfordshire PCC Olly Martins said the issue had been referred to the appropriate authorities.
Ms Sharif who was named Young Councillor of the Year in 2012, is still a member of Luton Borough Council.