Call for resignation over Bedfordshire head teacher's term holiday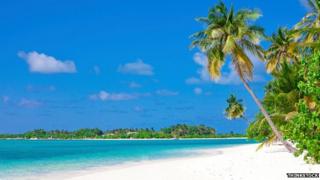 A parent governor has called for the resignation of the chair of governors at a Bedfordshire school after the head teacher was given permission to take holiday during term-time.
Jenny Winder, head of Elstow School, is taking a week off after the Christmas break to go to the Caribbean.
The Reverend Jeremy Crocker said a governors' sub-committee was presented with the decision as a fait accompli.
It is understood Mrs Winder is taking the holiday for personal reasons.
In a letter to BBC Three Counties Radio Mr Crocker said he felt it was "necessary to clarify my position on the decision by the chair of governors of Elstow School, Kevin Hunter, to allow Mrs Jenny Winder to take a holiday in term-time."
'Double standards'
Mr Crocker said this was because he felt implicated as a possible source of the leak to the press over Mrs Winder's holiday.
He denies this, but said he did raise the matter with Mr Hunter because he had "misgivings about the double-standard of a head teacher taking a holiday in term-time".
In a letter to parents, Mrs Winder explained that she had "correctly left the room" while her leave application was discussed and said one of the governors had contacted the chair of governors under a "confidential and without prejudice basis" expressing concern over the leave decision.
Mr Crocker said the "governors were given no opportunity to discuss the issue without Mrs Winder there, and the chair was very firm in that he'd made the decision already".
He added: "The reality is that the chair of governors approved the leave with Mrs Winder, then presented it to the sub committee as a fait accompli, giving us little opportunity for a serious discussion about it as the head teacher was in the room.
"I hold the view that... the chair of governors should resign, Mrs Winder should apologise to both the staff and parents and she should not go on the holiday."
On its website, the Abbeyfields Road school, which caters for four to 11-year-olds, says parents "do not have the right" to take their child out of the classroom for family holidays during term-time and it "will not authorise" such absences.
A spokeswoman for Bedford Borough Council said it did not wish to comment on Mr Crocker's letter, but added: "Teachers continue to work throughout the year including school holidays and may be granted leave within term-time at the discretion of the school's board of governors."