Elstree Studios celebrate 100 years of film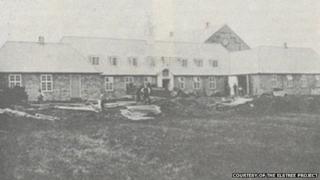 One hundred years of film-making at Elstree Studios is being celebrated in a new documentary.
From Borehamwood to Hollywood, made by The Elstree Project, features interviews with movie legends who used the Hertfordshire studios, including Steven Spielberg and Sir Roger Moore.
Films such as Star Wars, 2001: A Space Odyssey, The Dam Busters and The King's Speech were all filmed there.
TV shows recorded at the site include Strictly Come Dancing and Big Brother.
The Elstree Project is a partnership between the University of Hertfordshire and Elstree Screen Heritage which has collected oral accounts of working at the site from directors, actors and crew in order to preserve the studios' history.
The documentary will have a special screening at the university on Thursday.