No evidence offered over Aylesbury man's rape charge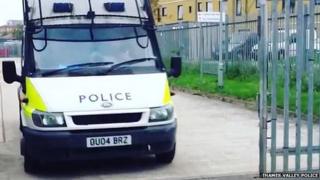 A man arrested with 11 other men in connection with a police investigation into child sexual exploitation dating back to 2005 has been told he will not face trial over the charges.
Farrukh Bashir, 42, of Westwood Walk, Aylesbury, was accused of rape and conspiracy to rape in relation to a girl aged 13 to 15-years-old.
At the Central Criminal Court he was told no evidence would be offered.
The trial of 11 other defendants was set for 23 February, the court said.
They have all pleaded not guilty.