Luton's Barnfield College 'inadequate' in all areas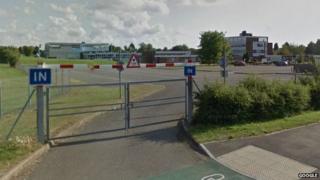 A college which is due to split from an education group criticised by the government has been given a damning report by inspectors.
Ofsted's report into Barnfield College in Luton said it was inadequate - the lowest of its grades - in all areas.
Too few students completed qualifications successfully and there was "poor planning" by tutors, it said.
The college, which will split from the Barnfield Federation at the end of January, said it had "lost its way".
The chair of the body which will govern the college, Robin Somerville, said the corporation "fully accepts all the findings".
"This is an unacceptable failure by a significant majority of the previous management, governors and teaching staff," he said.
Inspectors visited the college in November and found student achievement, the quality of teaching and leadership were all inadequate.
Neither teenagers, adult learners or apprentices completed their qualifications successfully, and in individual lessons there was poor planning by tutors, with particular failings in English and Maths.
It also said self-assessment by the college and its leadership was "unrealistic" and attendance, punctuality and behaviour was poor.
New principal Tim Eyton-Jones, who will join the college in February, said he would "work tirelessly to transform the teaching and provision".
"There is much to be done to recapture the excellence that Barnfield once knew," he said.
The college, which received an outstanding Ofsted rating in June 2007, was the original sponsor in the Barnfield Federation, created in the same year.
Moorlands Free School, the Barnfield Skills Academy, all in Luton, and the schools in the Barnfield Academy Trust, are all overseen by the body.
Concerns over the federation's governance and financial mismanagement were raised in 2013.
The federation decided to separate the college from the academies and free schools after the government ordered the federation to address "immediate weaknesses".