Man charged with murder after Bedford stab death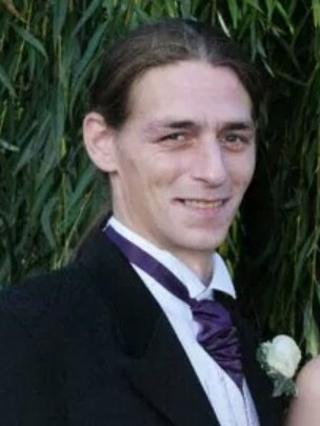 A 47-year-old man has been charged with murder after a fatal stabbing in Bedford.
Ian Brunner, of Byron Crescent, Bedford, is accused of killing John-Mark Duffy, 39, on Monday.
A post-mortem examination revealed Mr Duffy, who died in an ambulance in Byron Crescent, had suffered a stab wound to the chest.
Bedfordshire Police say they are looking for the weapon involved. Mr Brunner is due at court in Luton later.
In a statement, Mr Duffy's brother, Anthony, said: "John-Mark was one of the friendliest people you could ever meet; he'll be deeply missed by all of his family who loved him dearly."
Bedfordshire Police have appealed to residents, particularly those in Ashburnham Road, Alexandra Road and Conduit Road, not to touch a knife or any other sharp instrument if they find one discarded.