IPCC apologises for length of paralysed Julian Cole probe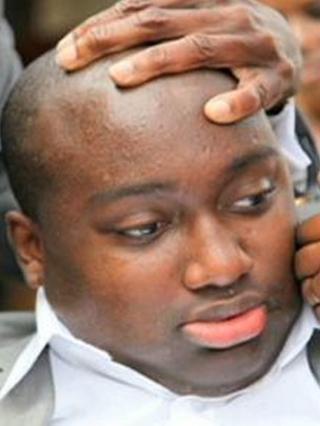 The family of a man left paralysed after being arrested have received an apology from the police watchdog for the length of its investigation.
Julian Cole, 21, from London, suffered a broken neck and has brain damage following his arrest outside Elements nightclub in Bedford in May 2013.
The Independent Police Complaints Commission (IPCC) said the "complex" probe was "close to completion".
The family say they "need answers" and want the officers "held to account".
In their Cole Family Truth Campaign blog, the family said: "The IPCC investigation stalled and ground to a halt about a year ago.
"Julian's family, who visit Julian every day and live with the heartbreak of seeing their athletic 21-year-old lying impassive, need answers."
Mr Cole's family said the student, who was studying sports science at the University of Bedfordshire, had returned to the club to get a refund, shortly after he and his friends had been asked to leave.
He was seized by security who passed him over to several police officers.
CCTV footage shows him being dragged unconscious across the road to a police van by a number of officers.
Hangman's fracture
Mr Cole was taken to Greyfriar's Police Station where he remained unresponsive and an ambulance was called.
He sustained a spinal injury, known as a hangman's fracture - which is associated with the sudden and violent pulling backwards of the head - and needs 24-hour nursing care.
Mr Cole also suffered a severe brain injury and had a cardiac arrest.
The IPCC said it had examined over 700 documents, medical expert opinion, CCTV trawls and forensic analysis.
Six officers had been interviewed under criminal caution for misconduct in public office and grievous bodily harm (GBH). They remain on active duty.
Two door staff have also been interviewed under caution for GBH and a decision on whether to refer the case to the CPS will be taken upon completion of the report.
"Our investigators [have] apologised for the length of time taken, and gave reassurances over the latest timescales," a statement said.
"Additional IPCC staff have now been allocated to this investigation to ensure it is now completed as soon as possible."
Bedfordshire Police said it was unable to comment on the case but said the force follows the national guidelines on the safe restraint and control of detainees.