Luton-to-New York flights to resume in April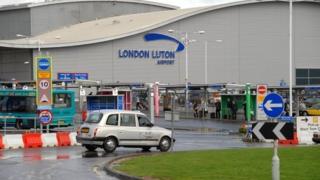 Direct flights from Bedfordshire to North America are set to resume in April after a break of seven years.
A business class-only service from London Luton Airport to New York will be operated by French airline La Compagnie, which also flies from Paris.
Four-times-a-week flights will operate from the airport, carrying 74 passengers on Boeing 757 aircraft.
La Compagnie said it hoped to increase the number of flights to six times a week from June.
Previously, the Silverjet carrier had operated services from Luton to New York and Dubai before folding in May 2008, less than two years after its first flight.