St Albans council challenges Radlett rail depot plan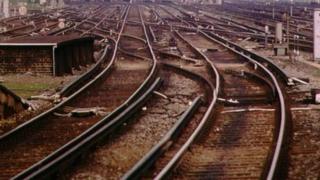 A council is challenging a government decision to allow a rail freight terminal on green belt land.
Developer HelioSlough says the terminal is vital but St Albans Borough Council, in Hertfordshire, has taken its case against the plan to the High Court.
Approval was granted to the development at Radlett, in July last year, after a seven-year protest campaign.
The council claims Helioslough was illegally allowed an appeal, when permission had already been refused.
HelioSlough Ltd said its plans followed government policies to increase the transport goods by rail.
It further argued the terminal was needed to serve the South East.
St Albans Borough Council said it was arguing for consistency.
Its lawyers told the High Court that because an incinerator on green belt land at Hatfield had been turned down by the government, then the decision should be the same for the terminal on the former Radlett aerodrome.
The High Court hearing is listed for two days.