Bedfordshire PCC council tax referendum to go ahead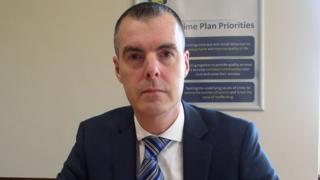 A referendum on council tax increase in Bedfordshire which would help fund more police officers is to go ahead.
Police and Crime Commissioner Olly Martins has formally told the county's three local authorities they must collect 15.85% more in police precept to raise an extra £4.5m per year.
As this is more than the government's 2% limit, a vote will be held alongside May's general election.
The prime minister said the force could find "further efficiencies".
Mr Martins said the force had a plan up to 2019 but afterwards there would still be a "£6m hole in the budget".
The rise would equate to 32p extra a week for a band A property and 48p for band D, some of which would be invested in 100 extra police officers.
Mr Martins proposed the increase in January and consulted on whether it would be accepted by the public. He said he would not proceed with the vote, believed to be the first of its kind in England, unless he was "reasonably confident of getting an affirmative result".
'Secure future'
A YouGov poll commissioned by Mr Martins suggested 70% of residents will reject the idea but the PCC said other research showed "strong support" for the rise.
Mr Martins said: "[The increase] will secure the long-term future of Bedfordshire Police in the face of further reductions in our central funding and the drastic underfunding that has already taken place over the years."
David Cameron said: "I think there are further efficiencies they can find, co-ordinating with other forces, making sure they share some of the costs, and they should exhaust all those processes before putting taxpayers' bills up."
The increase will be introduced in April, and on 7 May the public will vote on whether they support the rise.
If they vote against the increase, council tax payers will receive a rebate on the extra they will have paid since April.
The referendum is due to cost £350,000.