St Albans alleged slavery leads to four arrests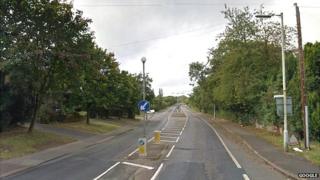 Four people have been arrested on suspicion of slavery offences in St Albans.
Hertfordshire Police detained two men and two women at an address on Watford Road at 07:00 GMT, following reports of human trafficking on the premises.
One of the men, aged 25, remains in custody. A 64-year-old man has been released and will face no further action.
The women, aged 21 and 61, have been released on bail.
The four were all arrested on suspicion of knowingly holding another person in servitude.
Police have not confirmed whether any alleged victims were found at the address.