Central Bedfordshire Council approves development plans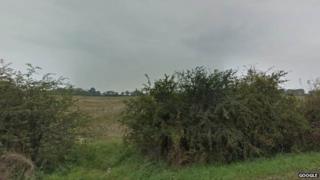 Opponents of plans which include 4,000 new homes and a rail freight interchange, say they are worried about the impact on green belt land.
Conservative-led Central Bedfordshire Council has agreed a "framework plan" for land north of Luton, which will include a road from the M1 to the A6.
A spokesman said it was the "most appropriate location".
But Sundon Parish Council said it was "very concerned about the magnitude of green belt loss".
Central Bedfordshire Council said 31,000 more houses were needed in the area over the next 20 years and the plan would "act as a guide for future planning applications".
'Providing jobs'
Sundon Parish Council chair, Michael Stonnell, said: "We have to develop for future generations but we disagree on building on that particular location because of its impact on the green belt.
"We've estimated over 55% of the planned housing is really there to encourage people to migrate into the area ... [that] means that there is more green belt lost than is necessary."
But Central Bedfordshire councillor, Nigel Young, said "the benefits outweigh the negatives".
"We are not encouraging migration - we are dealing with migration," he said.
"We have to build homes for our children and we have to provide jobs for them....and in our view, [it] is the most appropriate location in the sub region."