Bedfordshire University looks for 50 redundancies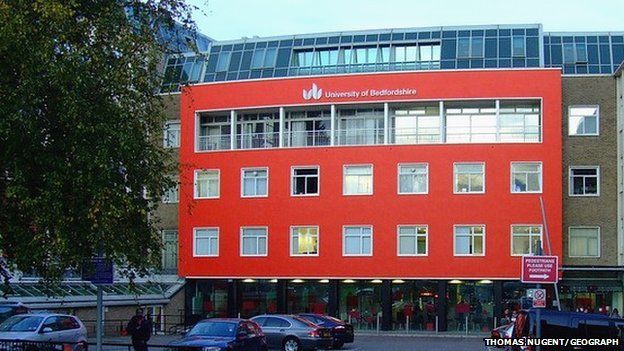 A university has asked its 1,400 staff if they want redundancy as it looks to make 50 job cuts to save £2.5m.
Bedfordshire University, which makes about £25m a year from fees from foreign students, says it lost £10m last year due to a two-month freeze on student visas.
The university said it had started a voluntary severance scheme, giving staff up to 20 April to apply to leave.
A union called for the university to find "alternative" savings.
University vice-chancellor and former Labour minister Bill Rammell, who receives a remuneration package of £251,000, said he did not think there would be a need for compulsory redundancies.
"By making planned and sensible reductions, the university aims to continue to drive forward enhancements to facilities, to the benefit of students," said a unversity spokeswoman.
The university has campuses in Luton and Bedford.
A spokesman for the University and College Union (UCU) said: "The University of Bedfordshire needs to continue working with UCU to identify alternative savings and avoid redundancies where possible."
Related Internet Links
The BBC is not responsible for the content of external sites.