Thames Valley Police 'failures' led to six hour response delay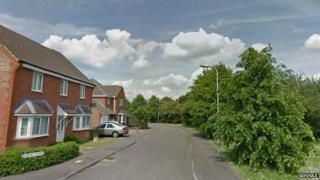 A lack of staff and training led to a police force taking nearly six hours to respond to a call from a woman who later died, the police watchdog said.
Susan James, 44, dialled 999 from her home in Aylesbury, Buckinghamshire, at midnight. Thames Valley Police officers found her body at 05:40 BST.
The Independent Police Complaints Commission said no individual staff had a case of misconduct to answer.
The force said it had recruited more staff and extra training was under way.
Mrs James called police at midnight on 13 September and stayed on the line for nearly three minutes but did not speak.
An operator in Newport, Wales, said they could only hear "strange noises".
Death not suspicious
The force's Kidlington enquiry centre listened to 30 seconds of that call and graded it as "urgent" but not "immediate" because there was no history of calls to emergency services from the address.
Attempts were made to call Mrs James back but there was no answer.
Two police officers were sent out at 00:20 BST but nine minutes later were diverted to attend a higher graded sudden death incident.
The call should have then been manually escalated to the control room to find another unit but this was not done.
Officers dispatched to Mrs James's address at 05:23 BST found her body. The force did not treat her death as suspicious.
The IPCC found it was "unlikely" officers could have saved Mrs James but has recommended more comprehensive control room staff training.
Investigators found the rationale behind grading the first call as "urgent" was sound and in line with the force's grading policy.
They also discovered an "inconsistent level of knowledge" regarding the manual escalation process so regarded this mistake as a "failure of TVP training" rather than that of an individual.
Staffing levels in the control room had also been "below the recommended requirement".
Thames Valley Police said it had "recruited further members of staff" and was currently providing "extra training to call takers, control room operators and supervisors on managing risk".