Luton church plans for art deco cinema site turned down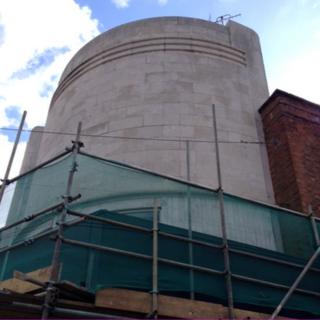 Plans to convert a derelict art deco cinema into a church have been rejected.
Luton Borough Council refused a planning application to turn the former ABC cinema in George Street into a Pentecostal Church.
ABC opened in Luton as the Savoy in 1938, but has been empty since closing in 2000.
A council spokesman said a place of worship would not "enhance aspirations for the regeneration of the town".
ABC was converted to a three-screen cinema in 1971, it was unable to compete with modern multiplexes and closed in November 2000.
The conversion plan only included the downstairs and upstairs foyers and the upstairs of the adjoining building. The three auditoriums would have been sealed off.
Parts of the art deco structure would have been retained.