Milton Keynes school fast-food 'exclusion zone' discussed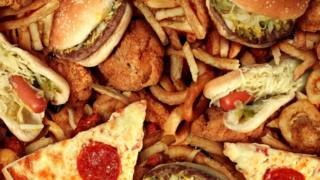 Plans to ban fast-food restaurants near Milton Keynes schools moved a step closer after a council backed plans to consult the public.
Milton Keynes Council is looking at setting up an "exclusion zone" for hot-food takeaways.
It would mean outlets would not be able to open within 400m (437 yards) of a primary or secondary school.
The council's cabinet backed the plans to consult residents. The plans will now go to the full council.
A report to the committee said the move could help back the council's public health strategy to make children healthier and tackle obesity.