Suhaib Mohammed death: Murder accused denies role in killing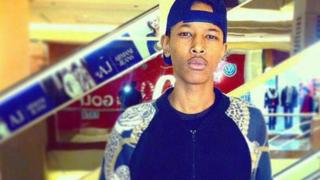 A man accused of murdering a teenager has told a jury he played no part in the killing.
Suhaib Mohammed, 19, was wounded at a house in Osprey Close, Milton Keynes, but died later in hospital.
Mohamed Noor, 33, of Radworthy, and Albert Prempeh, 35, of Langland Road, deny murder.
Giving evidence at Luton Crown Court, Mr Prempeh said he was force to go to Osprey Close after Mr Noor allegedly put a gun to his head.
The court has previously heard Noor, who last week admitted manslaughter but denies murder, fired the revolver while Mr Prempeh acted as a lookout.
Mr Prempeh told the jury he walked with Noor to Osprey Close, but denied he went through the back gate and on to the property.
He said: "He [Noor] had the gun in his hand. He walked in the gate. I heard gun go off. I heard him running behind me."
The trial continues.