Milton Keynes cows come to celebrate 50th birthday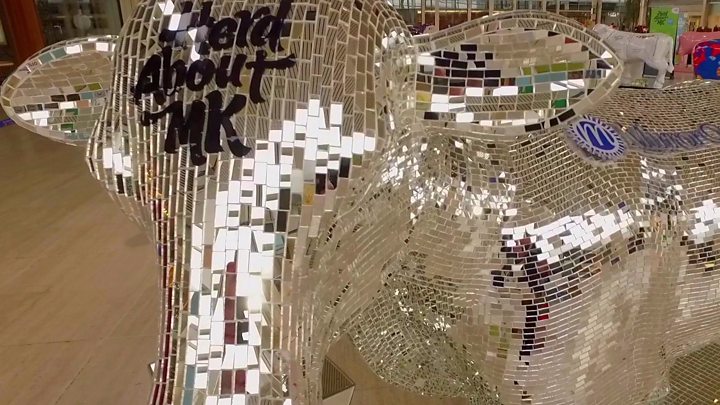 Milton Keynes, the new town synonymous with concrete cows, has welcomed a new herd of heifers as it celebrates its 50th birthday.
The "Herd About MK" scheme will see 50 new fibreglass cows placed across the town in one of the area's biggest-ever arts and charity projects.
Many of the life-size structures have been sponsored and decorated by local businesses.
Money is being raised for three local charities.
The cows will be on display at spots across Milton Keynes until November.
The project was launched at centre:MK but the statues will move around the city with a number of showcases planned at different landmarks.