Koy Bentley, 15, stabbing treated as murder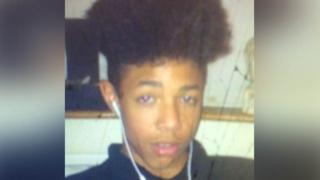 The death of a 15-year-old boy found stabbed in the chest is being treated as murder, police have confirmed.
Koy Bentley was fatally wounded on the fifth floor of a block of flats in Watford on Monday afternoon.
Hertfordshire police initially said the death was "suspicious". No arrests have yet been made.
Det Insp Pushpa Guild said: "Extensive inquiries are continuing at this time to establish the exact circumstances surrounding Koy's death."
An appeal for information has been launched.