Toddler died after being driven over by great-grandfather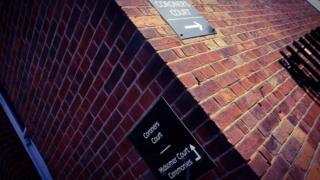 A man killed his great-grandson by accidentally driving over him in his 4x4, an inquest has heard.
Fourteen-month-old Jacob Burden was killed instantly in the accident on the family driveway in Pitstone, Buckinghamshire, last September.
An inquest in Beaconsfield heard how driver Robert Dollimore had been playing with Jacob before leaving.
Coroner Crispin Butler was told there was no way Mr Dollimore could have seen the toddler from his driving seat.
In a statement read to the inquest, Mr Dollimore said he was in his Isuzu 4x4 in the family's driveway speaking with Jacob's father Ryan Gallagher before he set off.
"I had put Jacob down and assumed he went inside the property.
"I immediately felt two bumps and stopped the car," he said. "I looked out and did not see anything there."
'Minimal speed'
Seconds later it emerged Jacob had been fatally injured. He was just 8m (24ft) from his front door when he died.
In his report to the inquest, pathologist Dr Nicholas Hunt said Jacob had been a healthy boy before the accident. He found the toddler had suffered "devastating blunt head injuries".
Crash investigator Stephen Mofett told the hearing Mr Dollimore would have been going at "minimal speed" when he drove over Jacob.
The inquest was told how a study of what was visible from the driver's seat of the Isuzu had been carried out.
"It is not until you do these sorts of analyses that you suddenly realise how much of the road you cannot see from the driving seat," it said.
"The only way to have prevented this collision would have been (for Mr Dollimore) to get out of his car and walk all the way around it."
The inquest concluded Jacob died as a result of a road traffic collision.