Reward offered after thieves raid Leighton Buzzard bank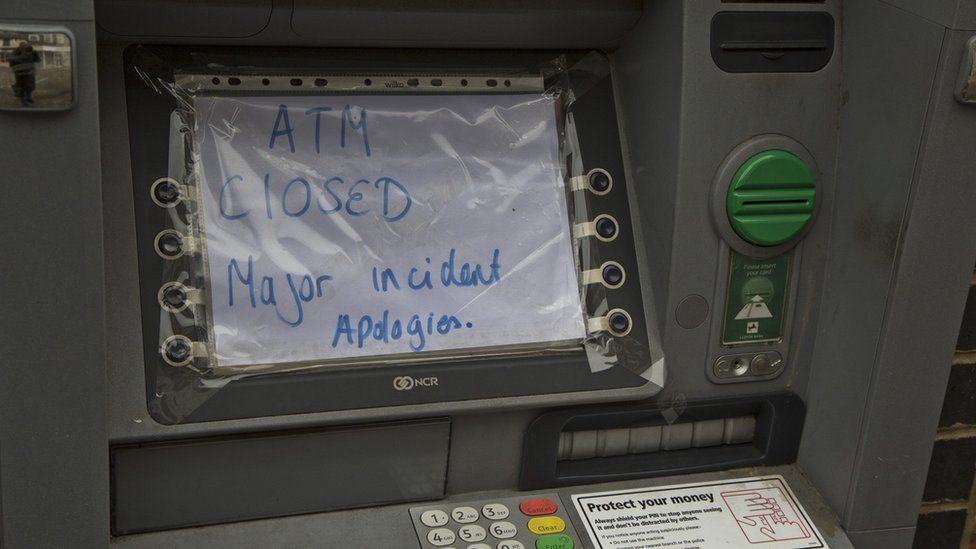 A reward of £25,000 is being offered after raiders broke into a bank and stole cash from a safe.
Police were called to Lloyds Bank in Leighton Buzzard, Bedfordshire, on Wednesday after reports of "suspicious activity".
A side door of the building appeared to have been battered and indentation marks could be clearly seen.
The branch remains closed. Detectives are not revealing the amount of money taken in the raid.
A hand-written sign taped to the bank's cash machine read: "ATM closed. Major incident. Apologies."
Police were called to the bank in Market Square at 02:10 BST on Wednesday morning to find the building had been broken into and the safe raided.
A sign on the door of the branch refers to a "robbery at this branch" and reads: "A reward of up to £25,000 may be paid to any member of the public who provides information in relation to a serious crime against the Lloyds Banking Group".
Related Internet Links
The BBC is not responsible for the content of external sites.