Man jailed for spending elderly mother's money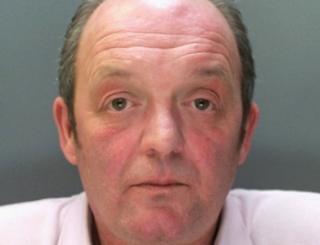 A man who "defrauded and laundered" more than £260,000 of his elderly mother's money, has been jailed.
Ian Leonard, 54, of Harpenden, Hertfordshire, gained control of his mother's financial affairs in 2012 when she was diagnosed with dementia.
He sold her house and paid nothing towards her care home costs, putting her at risk of eviction, police said.
Leonard was jailed for five-and-a-half years at St Albans Crown Court on Monday.
The court heard that Leonard began accessing his mother's bank account on the day she was placed in a care home. He withdrew thousands of pounds over the ensuing months.
He sold her Wheathampstead home in 2013, making £260,000. The proceeds were used to buy a flat from which he collected rental income.
Assets 'decimated'
An investigation was launched by social services into the payment of his mother's care home fees - and revealed her financial assets had been decimated, the court heard.
The jury was told how Leonard had been spending the money, including paying off a personal loan and investing cash in a failed pyramid scheme.
In 2015, power of attorney - which required him to act in the best interests of his mother - was revoked. The flat is in the process of being recovered by his mother's estate.
Read more Beds, Herts and Bucks stories here
Leonard admitted fraud by abuse of position - and was found guilty of money laundering.
Det Con Lorna Robertson, from Hertfordshire Constabulary's Safeguarding Adults from Abuse unit, said: "During the time Leonard had control over his mother's financial affairs he stripped her of her financial assets. At the same time he met none of the costs of his mother's care, putting her at risk of eviction.
"She was forced to rely on the goodwill and charity of the care home for sundry costs such as hairdressing or buying slippers.
"He clearly acted in his own interests rather than those of his mother."