Letchworth father-in-law killer gets eight years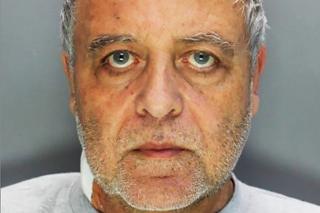 A man who stabbed his father-in-law to death after "seeing the devil" has been jailed for eight years.
Syrian businessman Nicholas Daher, 85, was attacked in Letchworth on 4 January.
Sammi Ozone, 60, said "I've just saved my children from the devil" after stabbing his wife Samur's father in the kitchen of their Whitethorn Lane home.
He was cleared of murder on grounds of diminished responsibility but admitted the killing.
Luton Crown Court was told Ozone finally "flipped" while his father-in-law was in the UK to visit his family.
After attacking his victim, he then stabbed himself and was rushed to Lister Hospital in Stevenage.
There, from his hospital bed, he asked an officer who was guarding him: "Is the devil alive? I didn't mean to do it. I saw the devil in front of me."
He later told police his father-in-law had a devil face. He said: "He was evil. He was mad. He laughed at every step in our life."
Sentencing Ozone earlier, Judge Michael Kay QC said he accepted Mr Daher could be "dismissive" about his son-in-law's efforts to provide for his daughter and grandchildren.
"He was critical of your business skills," he said, adding that as a former military man, Mr Daher had a "sharpness" to his manner which could make Ozone feel very small.
Judge Kay said it was not clear if Ozone had believed he was seeing a "mixture" of the devil and Mr Daher or a figure he thought was the devil.
The judge added it was agreed that Ozone had been suffering from a "clinical depressive disorder" that had resulted in a psychotic episode during which he had stabbed his father-in-law.