Nickey Line scooter rider 'sent somersaulting' by pedestrian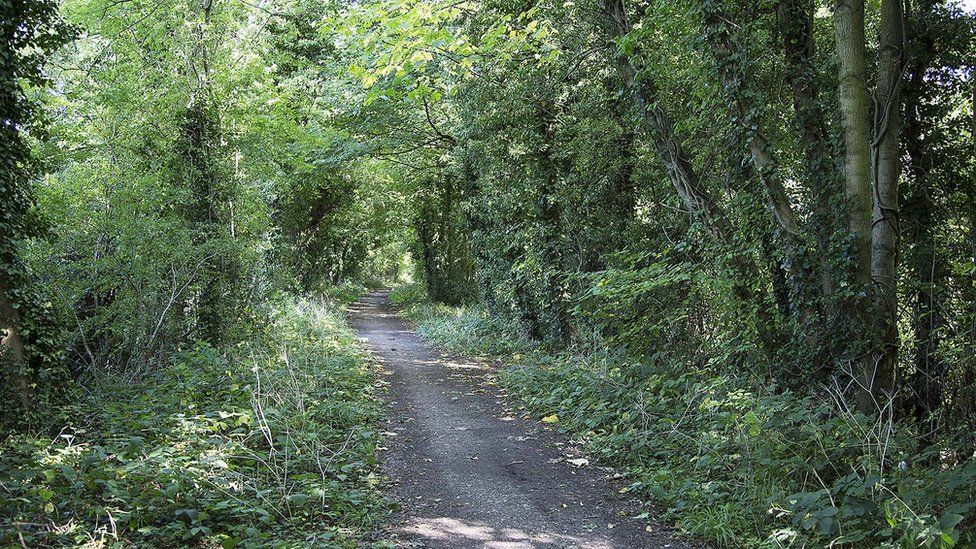 A boy who was riding a stolen scooter sustained life-changing injuries after a pedestrian sent him somersaulting into the air, a court heard.
John Howes, 63, allegedly "put his arms out" to stop the scooter as the 15-year-old approached him along a disused railway in Hertfordshire.
The boy was knocked to the ground and left with extensive brain damage, St Albans Crown Court heard.
Mr Howes, of The Crescent, Caddington, denies inflicting grievous bodily harm.
The incident happened on 16 July 2015, along the Nickey Line, a former rail track which runs between Hemel Hempstead, Redbourn and Harpenden.
Prosecutor Ann Evans said the scooter had been taken from Hemel Hempstead a day earlier.
Jurors were told there was no suggestion the boy, who was riding with a pillion passenger, had stolen the bike.
Mrs Evans said the pair had been "up for a lark" when they decided to ride without wearing helmets.
She said Mr Howes was on a lunch break and "enjoying the peace and bird watching".
"He heard an engine at what he described as 'full throttle'," she said. "A bike with two young men whizzed past him at close quarters. The bike disappeared from view.
"He thought nothing more until a few minutes later when he saw the bike coming towards him again at about full speed.
"The bike was travelling fast. His arms made contact with something - the bike or the driver."
The rider was later airlifted to hospital.
Mr Howes told police he had done nothing wrong and had put his arms out to stop the bike driving at him.
Mrs Evans said: "Instead of moving out of the way, Mr Howes put his arms out... with the terrible results that followed for the young rider."
Related Internet Links
The BBC is not responsible for the content of external sites.