Sixteen men found in tanker off M1 at Newport Pagnell services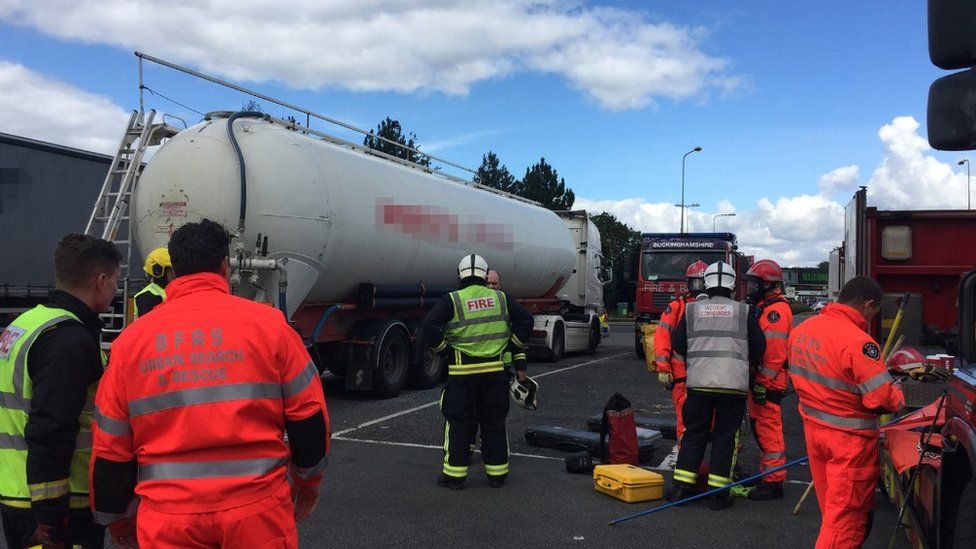 Sixteen suspected illegal immigrants have been found hiding in a tanker that stopped at a service station on the M1.
Police were called at about 10:10 BST to Newport Pagnell services in Buckinghamshire.
The men were taken into custody and will be transferred to the immigration service.
It is thought the lorry contained small plastic pellets. Buckinghamshire Fire Service and ambulance crews also attended.