Aidan Chaves: Arrest warrant issued for non-league footballer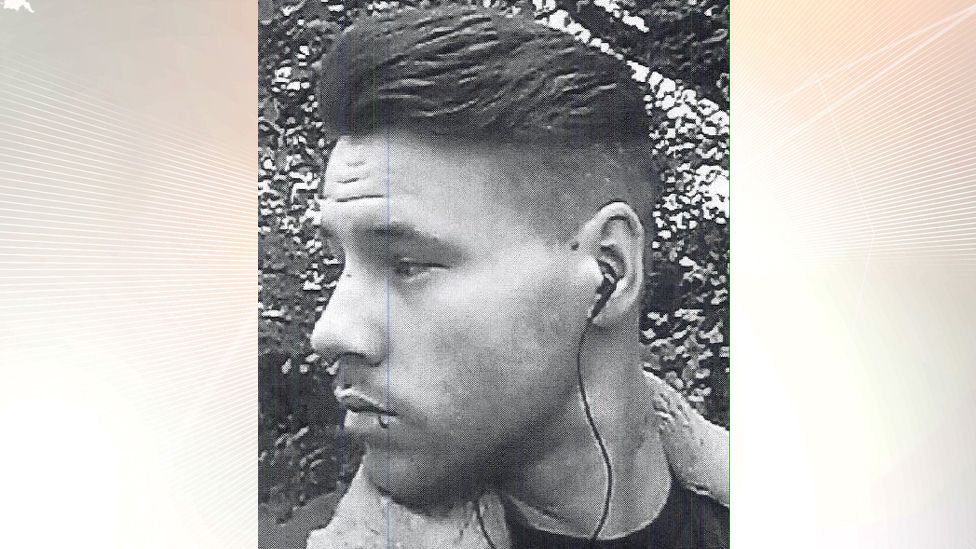 An arrest warrant has been issued for a non-league footballer accused of threatening fans with a corkscrew after he failed to appear at court.
Aidan Chaves, 26, was due at Stevenage Magistrates' Court on Thursday for the restart of his trial after he admitted possession an offensive weapon.
It had been adjourned to decide if he had made threatening comments to fans while playing for Sawbridgeworth Town.
He denied screaming threats at Clacton supporters on the touchline.
The case had been put on hold since July when magistrates were told that Chaves had faced derogatory remarks from the fans of the opposing team, including songs about his skill as a player, his tattoos and his mother.
One fan is said to have spat on him as he prepared for a throw in during the Essex Senior League match in March.
The court heard Chaves ran to the changing room and emerged carrying a broken corkscrew and allegedly screamed: "Come here. I'm going to cut your throat."
He pleaded guilty to a charge of having an offensive weapon in a public place in July, but the court was told he entered the plea on the basis that he had not uttered the threats that had been referred to by the prosecution.
Chaves was granted unconditional bail after magistrates adjourned the case but he failed to reappear at the new date.
Chaves, of Mountmellick Road, Port Leoise, Republic of Ireland, also faces another charge of possessing an offensive weapon.
He now faces two new charges of failing to surrender at Stevenage Magistrates' Court and to police on 14 September.
Related Internet Links
The BBC is not responsible for the content of external sites.