Waterstones ban for serial St Albans book thief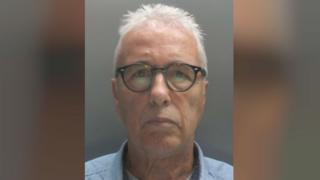 A serial book thief has been banned from every Waterstones book shop in England and Wales.
Peter Sahnow, 72, stole more than £1,100 worth of books in one year from his local branch in St Albans.
He began selling his own books to help cover his debts but started stealing them when his own supply ran out.
He admitted three counts of theft at St Albans Crown Court and was sentenced to six months in jail, suspended for 21 months.
Hertfordshire Police recovered 40 stolen books at Sahnow's home in Hamilton Close, Bricket Wood, St Albans, after he was caught shoplifting at the St Peter's Street branch of Waterstones in October 2016.
The court heard he had been stealing books from the shop since September 2015.
Sahnow had been selling his own history and railway books online - as well as his mother's books after she went into a care home - to cover his debts.
"When he had exhausted his supply and his mother's, he resorted to stealing books from Waterstones. It was done for commercial gain," prosecutor Karl Volz said.
In mitigation, Carina Clare told the court Sahnow was now "extraordinarily remorseful and embarrassed" and his wife of 43 years was "disgusted" with him.
Handing him a suspended prison sentence on Thursday, Judge Stephen Warner told Sahnow: "It was systematic dishonesty."
He was also given a two-year exclusion order banning him from entering any Waterstones branch in England and Wales.