Waddesdon air crash: Helicopter instructor among victims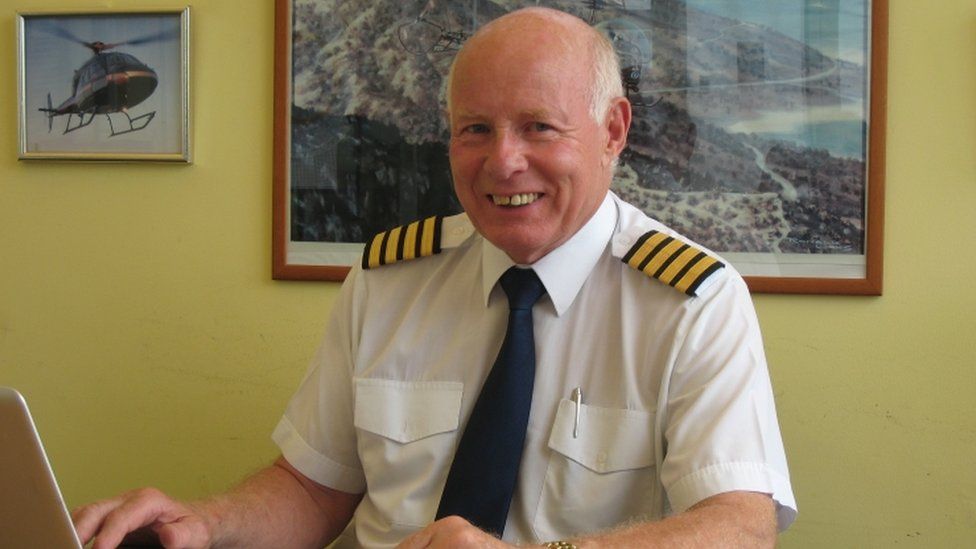 One of the victims of a mid-air crash between a helicopter and a plane was Capt Mike Green, his employer has confirmed.
Four men were killed in Friday's crash at Waddesdon Estate, near Aylesbury in Buckinghamshire. There were no survivors.
Capt Mike Green was conducting a flight instructor course with a student when they both died, Helicopter Services said on Facebook.
The firm said it was "devastated".
It added: "We have received many messages of support and kind words about our friend who, as a senior instructor and examiner, helped and mentored so many pilots throughout the industry during his distinguished career.
"It was an honour to work with you. Captain Green, you will be greatly missed."
Capt Green's friend, Capt Phil Croucher, said he was a "respected helicopter instructor who will be remembered with affection".
"It's a sad loss. We have lost somebody with a vast amount of experience that could have been passed on to younger people, apart from him being a nice guy generally," he told the Press Association.
Three of the victims' families visited the site of the wreckage scattered across a wooded area, on Saturday, Thames Valley Police said.
Investigations at the site, conducted by police and the Air Accidents Investigation Branch (AAIB) are expected to continue for several days.
Supt Rebecca Mears said it was "too early to tell" what might have caused the crash.
"With the ongoing support of emergency services, work is continuing to recover the men's bodies. We anticipate that this will happen by the end of the day," she added.
The helicopter and the Cessna plane both took off from Wycombe Air Park, also known as Booker Airfield, which offers flight training.
It is about 20 miles (30km) from the site of the crash. Emergency services were called shortly after midday on Friday.
Police said the priority was giving information to the victims' next of kin.
Related Internet Links
The BBC is not responsible for the content of external sites.