Bedford charity starts fundraising to buy homeless shelter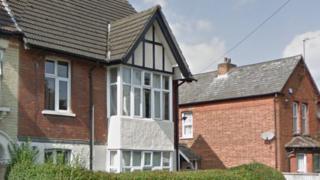 A charity that runs a homeless shelter has started a fund to buy the building.
The King's Arms Project has operated the 18-bed Nightshelter in Clarendon Street, Bedford, for the past 28 years, and says it is full every night.
It is hoping to raise £100,000 for the down-payment, with a long-term loan paying for the rest.
According to government figures, there were 59 rough sleepers in the town in 2016, an increase of eight on the previous year.
A spokesman for the charity said: "The Nightshelter is our front-line residential house.
"This service is often oversubscribed, supports up to 250 homeless people each year and enables over 70% of clients to move on positively into independent accommodation."
Bedford Borough Council is currently building a complex needs unit to house 31 rough sleepers and homeless people.
It is set to open in early 2018.
Other fundraising events are also planned in Bedford to help the homeless.
On Tuesday, Harpur Square will host the first SoupFest, selling food to raise funds that will be managed by Bedford's homelessness inter-agency officer.