Canines in '12 Dog Days of Christmas' Dunstable carol service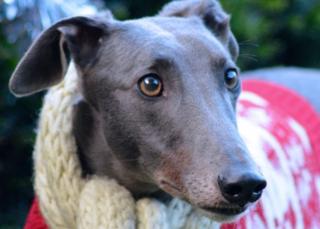 Dozens of "well-behaved" dogs are expected to attend a special canine Christmas Carol concert.
Sunday's event at The Priory Church of St Peter in Dunstable has been arranged by greyhound and lurcher rescue charity, Forever Hounds Trust.
Dr Who and BBC Casualty actor Jaye Griffiths will give a reading, accompanied by her two whippets.
The service, which welcomes all dog breeds, will end with a canine version of the "12 [Dog] Days of Christmas".
It is the third year the charity has held its service for dogs, the last two taking place in Bath.
However, the event has been moved to Bedfordshire so that "more of our volunteers could attend", said organiser Emma Butler.
"We are looking forward to welcoming lots of dogs and their owners to the event, including many of the dogs that have previously been in the care of Forever Hounds Trust," she added.
The Sunday service begins at 15:00 GMT.