Pub guard 'stopped woman with MS using disabled toilet'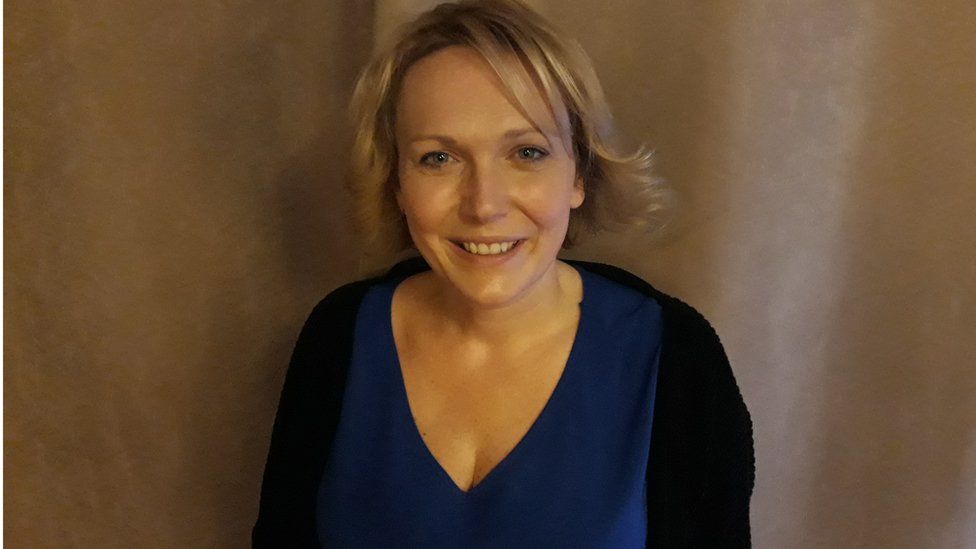 A woman with multiple sclerosis says she was stopped from using a pub's disabled toilet because she was told she "did not look disabled".
Perdi Parris, from Caddington in Bedfordshire, said a security guard prevented her from using the facility at the Slug and Lettuce in Harpenden, despite showing proof of her illness.
Mrs Parris, 41, said she was "humiliated" by the incident on Friday and is meeting with the pub chain.
The company says it is "investigating".
Mrs Parris said she had provided the security guard with two items which confirmed her condition and had a radar key, which lets people unlock disabled toilets.
According to Mrs Parris, the man told her: "I don't care what identification you have, you do not look disabled."
Mrs Parris also said he "slammed" the toilet door on her three times during the incident.
She said she decided to use the disabled toilet as there was a "long queue for the female toilets".
"Panic set in as I suffer from urgency issues and panic in any queue," she said.
"The confrontation that I had to have, just to use the toilet, was humiliating."
She was eventually allowed to use the toilet, by another guard, she said.
A Slug and Lettuce spokesperson said: "As soon as we became aware of Perdi's feedback we launched an immediate investigation.
"We are meeting with her as part of that... and will review further thereafter.
"In the meantime we can only apologise as this experience is certainly not reflective of company policy."
Related Internet Links
The BBC is not responsible for the content of external sites.