Milton Keynes officer sacked for 'disrespecting' colleague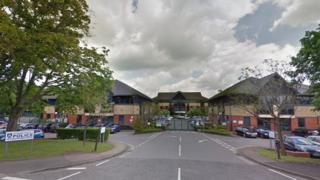 A police officer has been sacked after he "ignored instructions" and disrespected a colleague.
PC Giles Manning had been banned from driving police vehicles after performing a "static vehicle block" on 6 June 2017.
The Milton Keynes officer then drove a marked police van on 17 June, despite a passenger being an authorised driver.
He allegedly laughed at a supervisor who said the incident would be referred the Professional Standards Department.
At a misconduct hearing on 30 January at Thames Valley Police's Headquarters in Kidlington, Oxfordshire, PC Manning was dismissed without notice for breaching standards of professional behaviour.
Deputy Chief Constable John Campbell said: "PC Manning disobeyed instructions not to drive a police vehicle and failed to treat his colleague with respect.
"He breached the high standards the public rightly expect our officers to have."
Mr Campbell added there was "no place" in the force for such officers