'Persistent' burglar's sentence reduced for Milton Keynes offences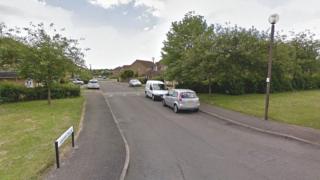 A "persistent burglar" with 77 previous convictions jailed last year for targeting two houses in one day has had his sentence reduced.
Dominic Fuller, 31, burgled a house in Milton Keynes before trying to break in to another on the same street in June.
He pleaded guilty to burglary and attempted burglary and was sentenced to five years in prison a month later at Aylesbury Crown Court.
After an appeal, Fuller's sentence was reduced to three years and four months.
'Appalling record'
Fuller stole computers and mobile phones from the first house on Lanercost Crescent in Monkston.
He then climbed into the garden of a second house and tried to open the door, but was caught on CCTV.
When he was arrested, Fuller told police he thought a friend called Billy lived there and he had gone into the garden to check.
Despite Sir Kenneth Parker telling the Court of Appeal that Fuller had an "appalling" criminal record, he said the original five year sentence was not justified.
Alongside Judge David Aubrey QC and Lord Justice Irwin, Sir Kenneth allowed the full reduction for a guilty plea and slashed Fuller's sentence by 20 months.