Four 'unexpected' deaths at Ash Ward, Luton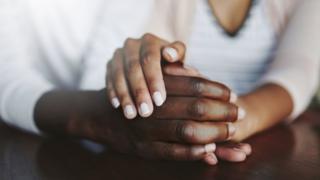 Four patients died "unexpectedly" on a mental health ward which had more than the recommended number of beds on it, a report by a health watchdog has found.
The deaths occurred on the all-male Ash Ward in Luton, run by East London NHS Foundation Trust (ELFT), between December 2016 and July 2017.
A report by the Care Quality Commission (CQC) said the coroner was investigating the deaths.
ELFT said it had been "focussed on learning lessons".
Staff turnover
The CQC report said Ash Ward had reduced its number of beds from 27 to 19. The Royal College of Psychiatrists' recommended maximum number of beds is 16.
The report said staff turnover on Ash Ward had been "particularly high".
It said that appropriate checks were not always made after "rapid tranquilisation" - when calming medicines are given - and less than three-quarters of staff had undertaken life-support training.
Improvements were found, however, in areas such as suicide prevention training, better risk assessments and safe management of medicines.
Dr Navina Evans, chief executive of ELFT, said: "The loss of life of any patient is a tragedy and my heart goes out to the family and friends of those individuals.
"We have been focussed on learning lessons following these incidents and are encouraged that our progress has been recognised by inspectors.
"We will continue to work to improve how care is provided and to embed improvements across our services."