Two families found in M1 Toddington service station lorry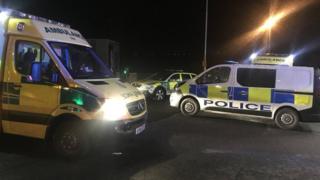 Two families, including three children, were found in the back of a lorry stopped at a motorway service station, the Home Office said.
The group, also including four men and two women, was stopped at the M1 Toddington services on Wednesday.
Two "family units" were on board - five from Iran and four from Iraq, said a Home Office spokeswoman.
Immigration enforcement officers were investigating, Bedfordshire Police said.