Bedfordshire Police officers seeking help for debt rises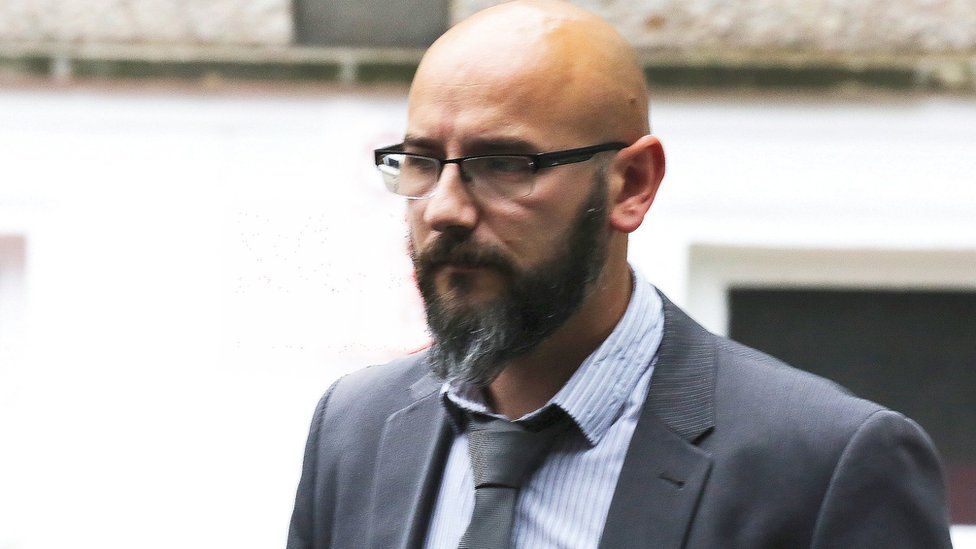 The Police Federation has seen an increase in officers seeking help with debt after a documentary showed a detective being arrested for blackmail.
Bedfordshire officer Gareth Suffling, 36, was jailed for three years for blackmailing a prostitute's customer.
The Bedfordshire Police Federation branch said it has since had five calls from members about debt, when normally it gets one or two a week.
It was mentioned in the fly-on-the-wall documentary that the officer was in financial difficulty when he demanded £1,000 from the prostitute's customer.
Jim Mallen, Bedfordshire branch chairman of the Police Federation, which represents rank-and-file officers, said the episode "kick-started a realisation that officers needed to seek help".
Mr Mallen said more needed to be done to help officers who are experiencing debt as it can lead to corruption.
"It's a risk to the police service as officers could be tempted by financial offers from criminals if they are facing financial problems," he said.
He said although there is a perception police officers are well-paid, the starting salary for most officers is around £19,000.
"If you've got a family to look after, a car to run and a mortgage - that isn't a great amount," he said.
The Police Federation is urging officers to contact them if they are having financial problems, as they can refer them to debt management services.
Related Internet Links
The BBC is not responsible for the content of external sites.