Bedford bakery helps keep offenders 'out of trouble'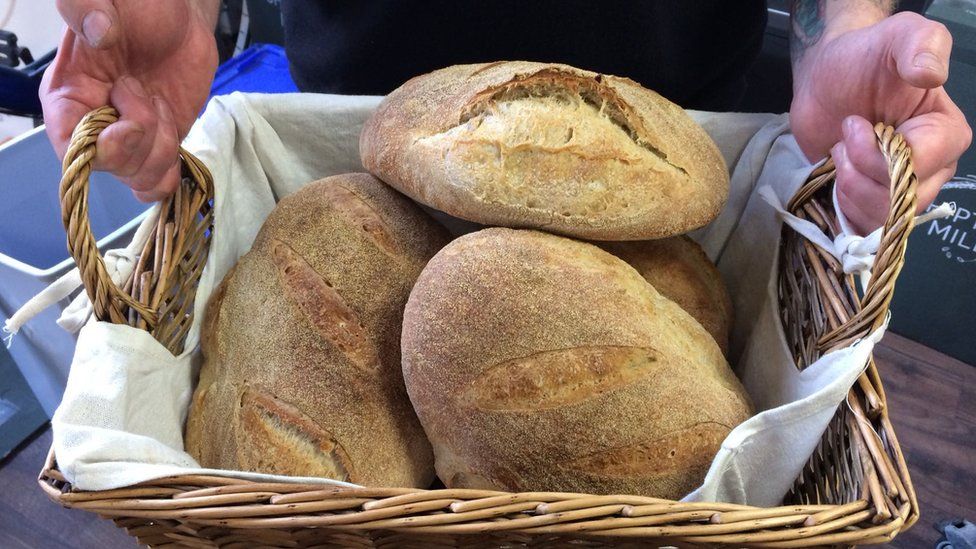 A bakery opened to rehabilitate offenders is keeping them "out of trouble".
Companions Real Bread CIC, a not-for-profit organisation, based on Mill Street, Bedford, gives paid and unpaid work to offenders.
Maggie Rich, who set it up nearly two years ago, said at least 28 lives had been changed so far.
Jason, a volunteer, said: "Coming here on a Thursday keeps me out of trouble and on the right path."
The recovering drug addict said: "It has given me a new network of friends and given me more confidence."
Mrs Rich said her motivation had been to help others but also improve "the state of the nation's bread".
She said the bakery's ethos was "honest bread for honest lives", adding: "We have helped 28 people who have worked with us.
"You never know, there might be more as there are ripple effects. If you help someone directly, it is likely to have a knock-on effect on their family and friends and so on."
Tony, a recovering alcoholic who was once homeless, is learning to make bread in the shop and has been volunteering for five months.
Had he stayed on the streets, he said, "it would have killed me".
Tony said the bakery has "turned my life around", adding: "It is fantastic. I now want to get on the payroll."
Fellow volunteer Gordon, who served a prison sentence of more than 10 years, said he felt excited and positive on the days he went to the bakery, and was now "optimistic" about his future.
"It would have been easier to put myself into a risky situation if I did not have something constructive to do," he said.
The shop is hosting an open afternoon on 5 March, encouraging local businesses to look at employing ex-offenders.
Related Internet Links
The BBC is not responsible for the content of external sites.