£7m Bedford homeless hostel set to open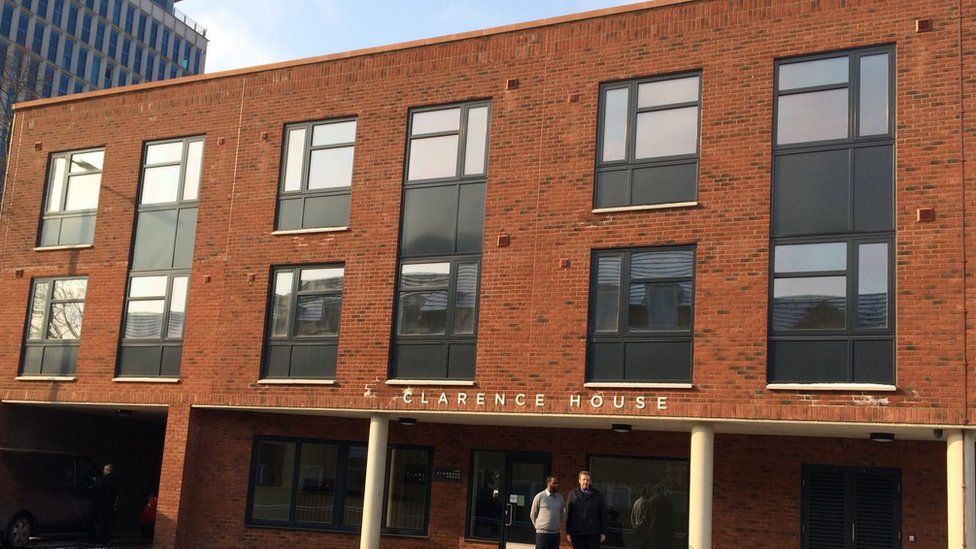 A £7m centre is due to open to help homeless people in a town with a high number of rough sleepers.
The Clarence House hostel in Bedford has room for 29 people and will offer 24-hour help and support.
It will open on Monday with a couple of people moving in, but the number of residents is set to grow over the coming weeks.
The site has been paid for and will be run by One Housing - a not-for-profit social enterprise company.
To live there you must be referred to the unit, be on benefits and be able to pay the £27-a-week rent.
Roger Defoe, senior team manager for Clarence House, said: "If you go around and visit other hostels I do not think you will find anything like this, a building done to this specification.
"The ultimate aim for the majority of our customers will be to successfully move on to their own independent living," he said.
Mayor of Bedford Borough Council, Dave Hodgson, said: "The level of support that the project is going to offer to some of the most vulnerable people in society and try to give them all a stable and secure future, that is the real benefit of the whole project."
Funds to build the multimillion-pound facility, on the grounds of a former pub - The Clarence - came from One Housing "as an investment that forms part of our social purpose", the company said.
The unit will accept pets and will let people stay for nine months if they are in the complex needs unit on the top floor, but up to 18 months on other floors.
It has 29 apartments, communal areas, a computer suite, a training kitchen and staff kitchen.
Related Internet Links
The BBC is not responsible for the content of external sites.