Five 'bad stock' puppies abandoned by Wendover field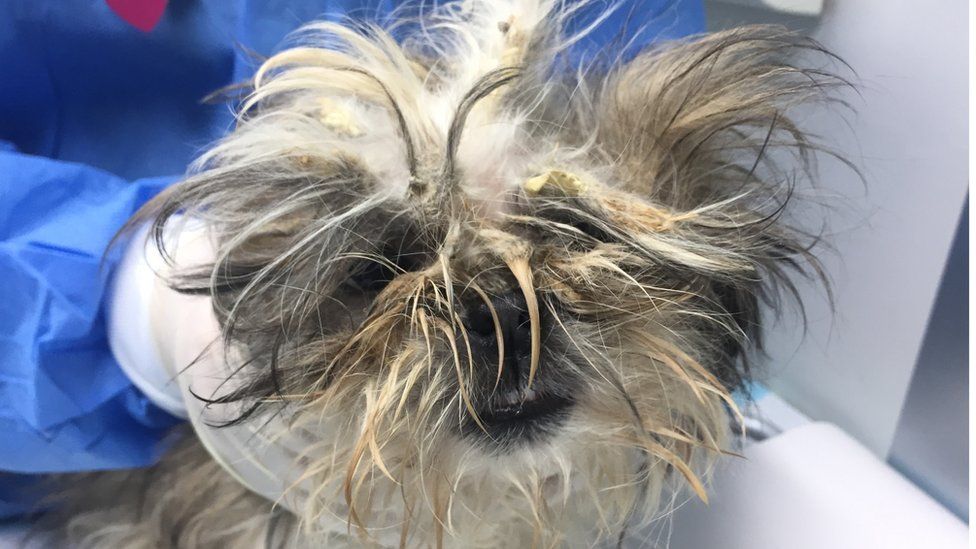 Five puppies thought to be from "bad stock" have been dumped by a field.
The RSPCA said the abandoned dogs were discovered by a woman in Wendover, Buckinghamshire, on 22 February.
The charity said it believed they have come from a breeder, because six puppies were also found abandoned at the same spot, in August 2017.
A four-month-old shih tzu cross and four eight-month-old puggles (a beagle/pug mixed breed) were taken to a local vet for treatment.
RSPCA inspector Rachel Smith said: "I believe they were dumped as 'bad stock' - puppies which have failed to sell - and the traders did not want to spend any more money on them.
"I don't believe it can be a coincidence that we had a very similar incident last year in which six puppies were found abandoned at the same spot."
The abandoned dogs on that occasion were a beagle, a Yorkshire terrier, lhasa apso, puggle and two poodle crosses.
"When dogs of different breeds, mostly fashionable, designer breeds, are dumped together in a remote area like this it seems extremely suspicious to me," said Insp Smith.
"I suspect they may have been abandoned by an unscrupulous puppy breeder after they failed to sell.
"This is, sadly, the reality of the underground puppy trade, where money is put ahead of the welfare of the dog."
The dogs are now being cared for by the RSPCA's Hillingdon, Slough, Windsor, Kingston and District Branch, while the charity investigates.
Related Internet Links
The BBC is not responsible for the content of external sites.